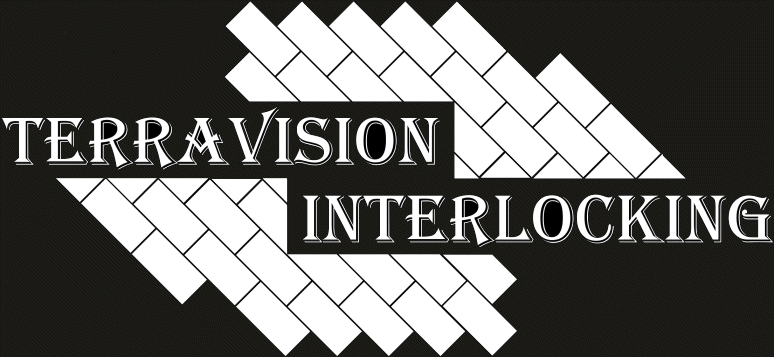 "Bringing Vision to Life"


About

Landscaping Services

Testimonials

Photo Gallery

Contact Us
telephone #: 905.571.4711
Member of Landscape Ontario
TESTIMONIALS
Hear what some of our previous customers have to say:

"Last year, Rick did the dsign and landscaping for a very significant project for
both our front driveway, porch, side yard and our back yard, including all of the
landscaping, interlocking stones and, as well, a waterfall! We had received many
proposals for the work that was provided and having had significant work done on
similar properties we have owned over the years, we knew what we wanted. The
quality of Rick's workmanship is excellent. The time and finesse put into all aspects
of the project is clear to see throughout. We are looking forward to enjoying our
beautiful property, that now has a country look and feel to it, on our corner lot in the
Port for a long time to come. We have truly enjoyed our new friendship with Rick
and we will continue to recommend Rick to our friends. If you are looking for high
quality workmanship, yet very competitive pricing, Terravision is the company to call."
Marianne & Nebe Port of Newcastle - December, 2015

"After selecting Terravision for our project, we gave Rick an idea of the features
we wanted incorporated in our interlocking patio and walkways. He drafted us
a design which was perfect, the project was started and finished when agreed
upon and we were extremely satisfied with the end result. Our interlock looks
just as great today as it did upon completion...nearly five and a half years ago!"

Dion Bowmanville - December, 2010


"Rick did our stonework five yars ago and we still receive compliments on his
workmanship. We found him to be totally professional with amazing work ethic,
dependable and likable. There is never a moment of hesitation in recommending
Terravision."

Gayle Simon and Elaine Maiers Whitby - December, 2010


"12 years ago, my wife and I bought our first home in an older neighbourhood with
large trees in the back. A year after being there, we had Terravision come in and
completely re-work the back yard. The yard originally had several tiers and could
not be used for much, but after a retaining wall was installed along the full width of
the back, our yard was transformed into a liveable area with two large patios (a
combined area of almost 800 square feet), some planters and steps. The whole
plan was designed by Terravision, which did a marvelous job of incorporating the
stonework with the existing trees. One patio in our back is quite unique and I have
not seen anything similar since. Every time we entertain out on the patio, now, we
get nothing but compliments on the workmanship and design. I definitely feel like
we got far more than what I was expecting.

Needless to say, we were so satisfied with the work that we had them come back
the following year to do our front. All I can say is, Wow!, it was yet another amazing
transformation.

Eleven years later, the stonework hasn't moved an inch. The only thing that is
different is that the shrubs they planted are now a bit larger."

Alex T Oshawa - December, 2010

"We were delighted in Rick's professionalism and would recommend him for any
interlocking installation. The work was completed on time and within budget. To
say the least, we would recommend him in a heart beat."

Ken and Carol Loach Brooklin - December, 2010

"I had work done by Rick at Terravision on 3 seperate occasions. All work was
started when he said it would and finished when he said it would. Quality of the
work is fantastic, even now after 6 years. I have a new neighbour who commented
on how good it looked. I highly recommend Rick at Terravision."

Gary M Brooklin - December, 2010



"About 3 years ago, Richard at Terravision did the interlocking to the front and side
of my home, and also a patio at the rear. I am still quite happy today with his work.
There is no rutting and no grass has grown through the stones. His workmanship is
totally professional and he possesses amazing work ethics. He is a dependable
and very pleasant guy. I would not hesitate to recommend him to anyone."

Laureen Whitby - January, 2011


"I used Rick's services at Terravision back in 2001. He installed a huge, raised
patio that went off my driveway and down the side of my house where it then
wrapped around the back, the full width of my house. Along the side, the retaining
wall holding the patio was several feet in height and I've had no problems. I was
extremely happy with the quality of workmanship. Spending time outside while
Terravision installed the patio, I found Rick to be very personable and easy to get
along with. For the size of the patio, I thought the job was completed fairly quickly.

I later recommended Terravision to other people I know, all of whom told me they
were equally pleased with the work Rick did. Several years following my own patio
project, I recommended Rick to my church, where he also installed a retaining wall.

A couple of years ago, I had Terravision come back and install a retaining wall down
my driveway, where the driveway splits off into two levels.

All in all, very good work. Terravision is highly recommended."

Gord Rogers Oshawa - January, 2011

"In 2008, Rick completed an interlocking driveway extension, as well as a walkway
and stairs to our home. My husband and I created a unique design that would allow
us to have an additional spot for our vehicle and Rick was able to bring our idea to
life! Rick did an amazing job not only on the extension but on the steps that he
created to our home. Last year, Rick also completed a walkway at the side of our
home for us. The workmanship and attention to detail in both jobs was outstanding!!
Why wouldn't you use Terravision again??!! Thanks!"

Jennifer & Brandon Perry Whitby - January, 2011


"Several years ago, Rick did my previous house, consisting of a front and side
walkway, gardens and a patio around our pool. When I purchased my next house,
I remembered the great work he did.

Last year, Rick took our vision for our front walkway and driveway and made it
into something spectacular! We absolutely love his talent and work ethic. We
are looking very forward to having Rick work with us in the near future to complete
Andre M Brooklin - January, 2011

"Terravision completed both a front walkway and a back patio for our new home.
After 7 years, the interlocking stonework still looks great. Not one stone has
shifted or lifted. The workmanship and care towards detail was exceptional. Rick
suggested a creative design and provided a precise quote. He completed the work
exactly as designed and quoted in just two consecutive days. Rick was efficient,
professional and cooperative in all regards. I would have no hesitation in hiring
Rick and Terravision again for another job."

Patrick L. Port of Newcastle - January, 2011


"After having a multitude of quotes before beginning our interlocking work,
Terravision was the best price and offered the best warranty. It was our first
stonework experience in our very first home and we were extremely happy with the
design that Rick provided. Given how some contractors are focused on getting the
job done as fast as possible, Rick never compromised the quality of the job, nor
hesitated to suggest alterations when necessary to ensure it was his BEST work.
Since having our work done over 5 years ago, we have reccomended Terravision
to numerous friends who have also used his services with total satisfaction."
Scott H Courtice - February, 2011

More to come...
---
Copyright 2005, 2010, 2019 Terravision This website is conceived, designed and created by Terravision
For proper results, view using 800x600 resolution