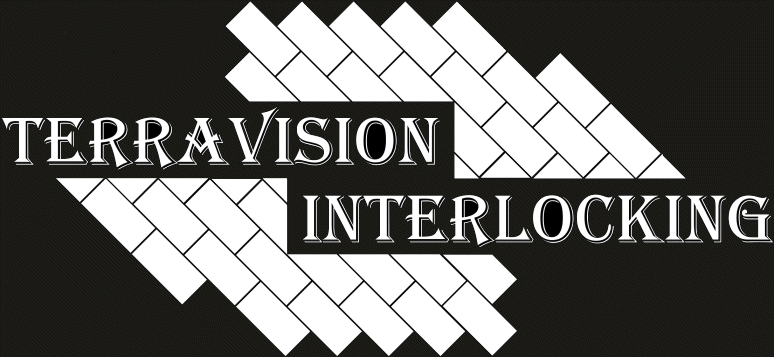 "Bringing Vision to Life"


About

Landscaping Services

Testimonials

Photo Gallery

Contact Us BLOG

telephone #: 905.571.4711
Member of Landscape Ontario
ABOUT
We began in the landscaping industry over 20 years ago. Starting our
business in Oshawa, we largely service the region surrounding that area,
carrying out projects from Pickering to Newcastle, as well as areas to the
north, such as Brooklin and Port Perry.


Terravision Interlocking specializes in residential projects and, as such, is a
fully insured company. We carry liability protection as well as Workers Safety
& Insurance Board coverage.

Project estimates are free and all "hard" landscaping installations (i.e. natural
rock, concrete pavers) are guaranteed for a minimum of 2 years from the time
of installation.
More importantly, the owner of Terravision Interlocking runs the crew, hands
on. He is on each job site from start to finish, until the project is complete.
Because of this, our customers can rest assured that they are getting the best
quality possible. Read some of the comments in our 'Testimonials' section to
hear what that means to some of our past customers.
PHOTO - TERRAVISION BREAKING GROUND ON A DRIVEWAY PROJECT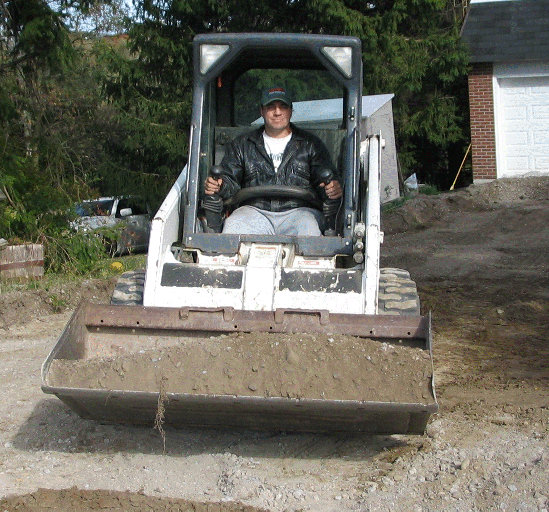 For a look at some of the services we offer, please visit the Landscaping Services section of the menu.
Take some time to view a small collection of some of our earlier work in the Photo Gallery.
Then listen to what others have to say about us in our Testimonials section.
We wrote the book on stone installation...Literally!
---
Copyright 2005, 2010, 2019 Terravision
This website is conceived, designed and created by Terravision
For proper results, view using 800x600 resolution